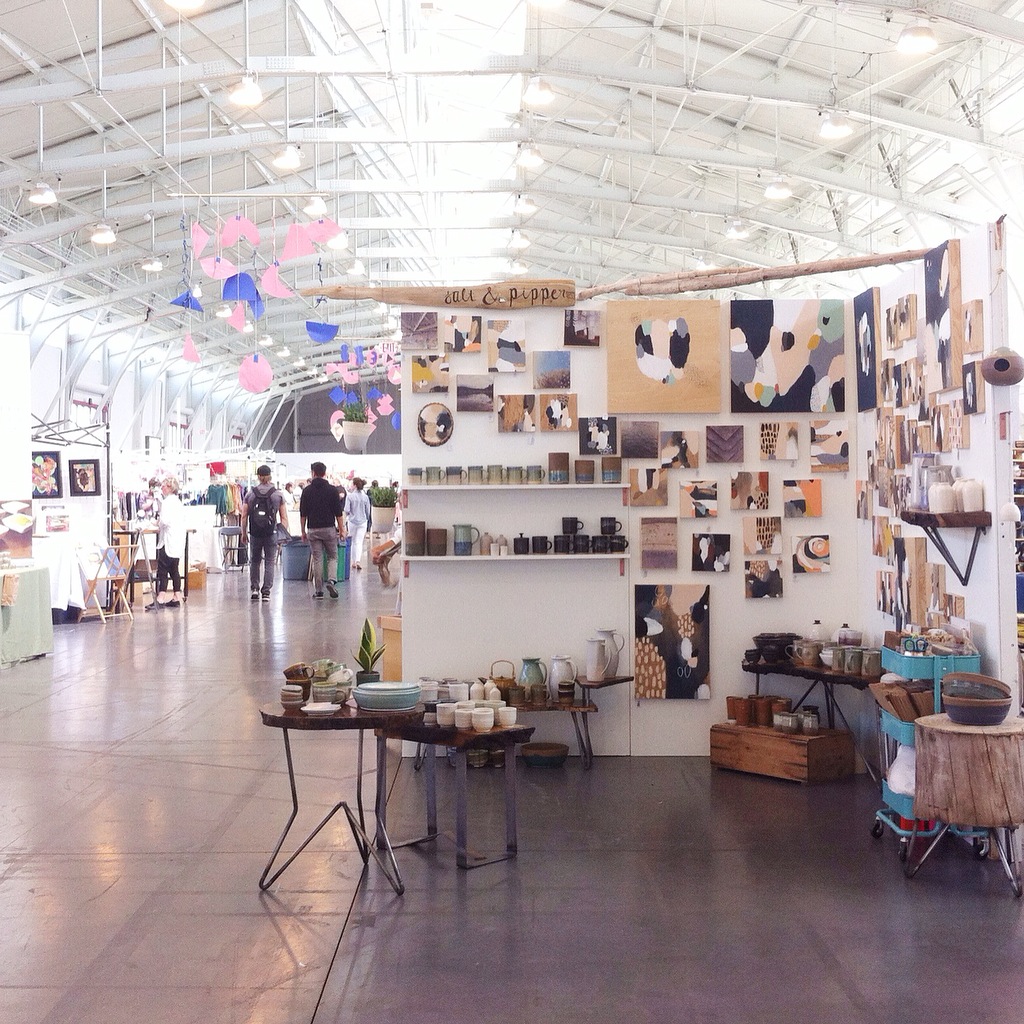 Our Family
Salt and Pipper is the collaboration between husband and wife, Josh and Pips Ebersole. They grew up worlds apart, Pips in South Africa, Josh in California. They met in a drawing class at a small private university in Vancouver, B.C. where they both graduated in 2006. In February 2007, after a tedious immigration process and long distance relationship, they were married on Manresa State Beach in Santa Cruz, California. They live in Modesto, California and have two kids, Finn and Emma, and Pips loves being a stay-at-home mom.
Our Art
Josh is the hands behind the pottery. His goal is to provide functional pottery that is beautiful to look at and comfortable to use. He teaches ceramics full time at a high school, and loves how his ceramics classes provide an atmosphere for fostering relationships with students.
Pips is the brush behind the paintings. Since moving countries (a couple of times) she has used her art as a vehicle to find herself and her place in new surroundings that are absent of her memories and frame of reference. She does this through seeking out simplicity. The simple things that surround her in her life that bring her joy, or make her remember, or make her feel at home. She uses mixed media on wood panels (built by her handyman husband). She incorporates photos, paint, illustration, abstract and encaustic to create pieces that she hopes others will connect with and find their joy, their memories, their home.